Meet the holistic entrepreneur who created an enchanting sober festival & found inspiration in Gaia Education
In this week's blog, we catch up with a cool, wise, and beautiful soul, Felicitas Vallot. To shine a spotlight on her experience studying with us, why she co-created a sober festival, and what small steps we can all take to better connect to ourselves, each other, and the planet. 
Felicitas is an entrepreneur and consultant for holistic wellbeing experiences and healing spaces. She grounded her work through her Business Studies (BSc.), Medical Anthropology (MA), Yoga, Buddhism, Community Building, Ecovillage Design, and Expressive Arts Therapy. 
---
1. How are you? How's life, Felicitas?
"I've been immersed in a deep process of renewal lately. It has been challenging at times because I had to let go of a few aspects in my life that simply weren't aligned to who I truly was anymore. It's been like a small "death" and the end of a cycle, but I can now see the freshness, beauty, and vibrancy of new life emerging!" 


2. Why did you decide to study with Gaia Education?
"I've been doing a lot of research in ecovillage design and sustainable development. I was excited to find Gaia Education because it clearly shows how the various dimensions are all part of designing a sustainable future. It's a powerful program because it introduces a lot of practices, tools, and projects that are already being applied."


3. What inspired you to co-found the enchanting Pura Vida Festival? And what Gaia Education teachings have you woven into the project? 
"Our vision is to explore the interplay between personal wellbeing and sustainability through interactive workshops, talks, and rituals. Our aim is to create a space where we can come together and learn about regenerative practices for mental and physical health, authentic relationships, and connecting with our planet.
While engaging knowledge from modern science as well as ancient wisdom traditions, we wish to co-create experiences that empower all of us to take more life-affirming and life-generating decisions. The festival is alcohol- and substance-free, we chose this format because we wanted to celebrate the beauty and magic of life. We want to re-enchant people.
We chose to gather in a nature reserve outside Berlin because our intention is to connect with nature in profound and meaningful ways. And lastly, our vision is to create a platform where local producers, artists, entrepreneurs, scientists, and holistic practitioners can meet and build synergies. Our vision is to create a community.
We have woven teachings from Gaia Education's Social Dimension, such as non-violent communication, into our organisational culture as well as into our programming. In the curation of our workshops, talks, and rituals, we have considered all four dimensions. Especially with regard to the workshops on ecology and sustainability, Gaia Education's Ecological Dimension has given me a lot of direction."


4. What do you feel needs to happen to move towards a more sustainable and just future?
"I believe that the path to a more sustainable and fairer future is multidimensional and most likely needs a lot of interdisciplinary collaboration. I think it is important to take a systemic and holistic perspective and to try and understand how various parts are linked and interwoven.
We can see many symptoms on the surface of things, such as loss of biodiversity and mass extinction. But what is at the root of our crisis and how would the systems look that is more ecologically viable and in harmony with the earth? What would be the worldview that enables sustainability?
On the one hand, I believe that it is important to transition to more bioregional and local production and consumption patterns, especially in terms of food and energy, and to build more resilient communities and bioregions. The way we produce our food and treat our soils plays a vital role in my understanding.
At the same time, it is also about an inner transformation that must take place. In this regard, I strongly feel like we need a shift of "consciousness" and to re-evaluate deep philosophical questions about who we are as well as how we are related to others and to the natural world.
Next to ecological and economic transformations, I believe that we need to create more direct felt experiences of connection - with ourselves, with others, and with nature. Experiencing that we are an interconnected part of nature is vital for taking more life-affirming and ecological decisions."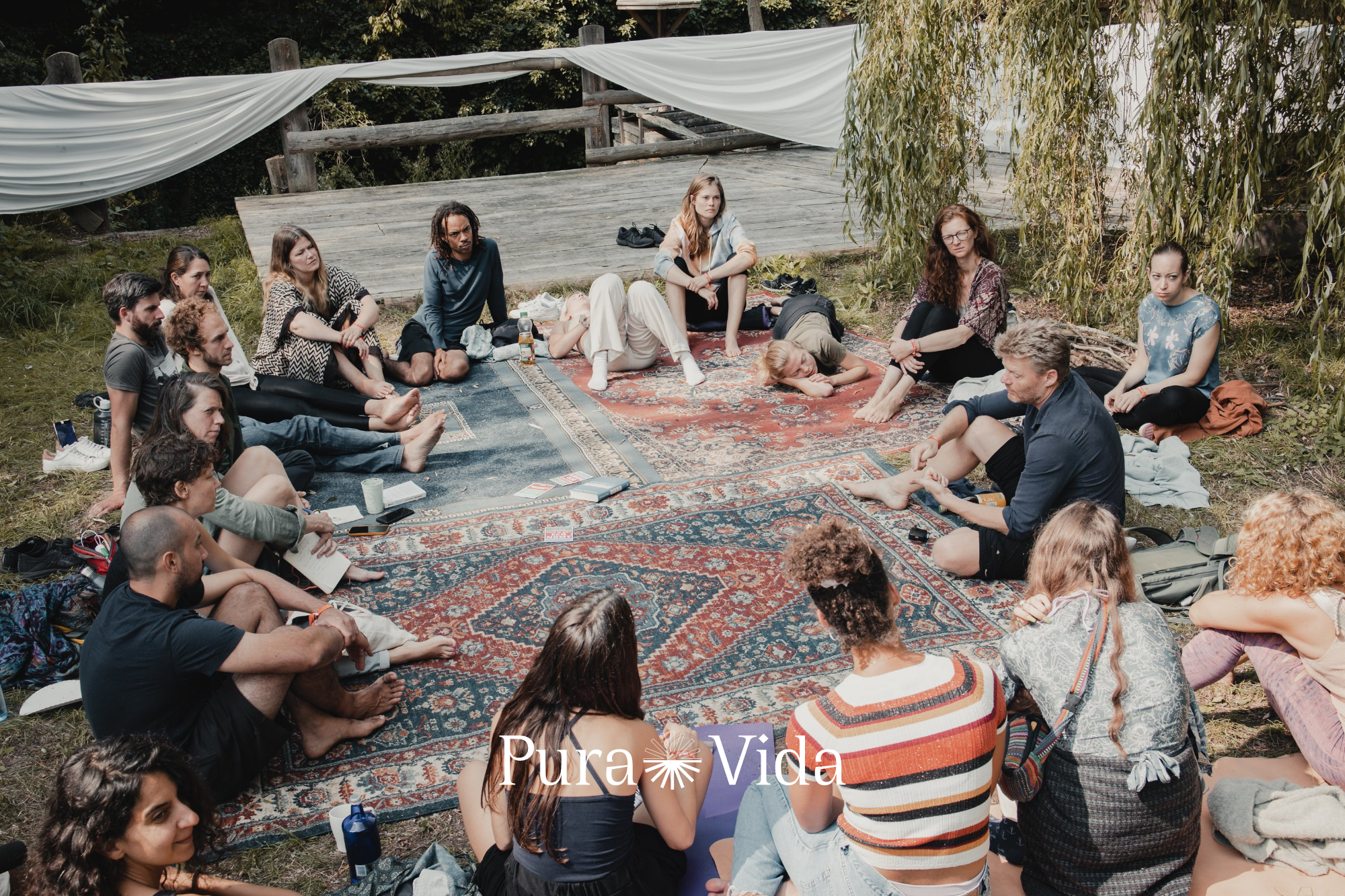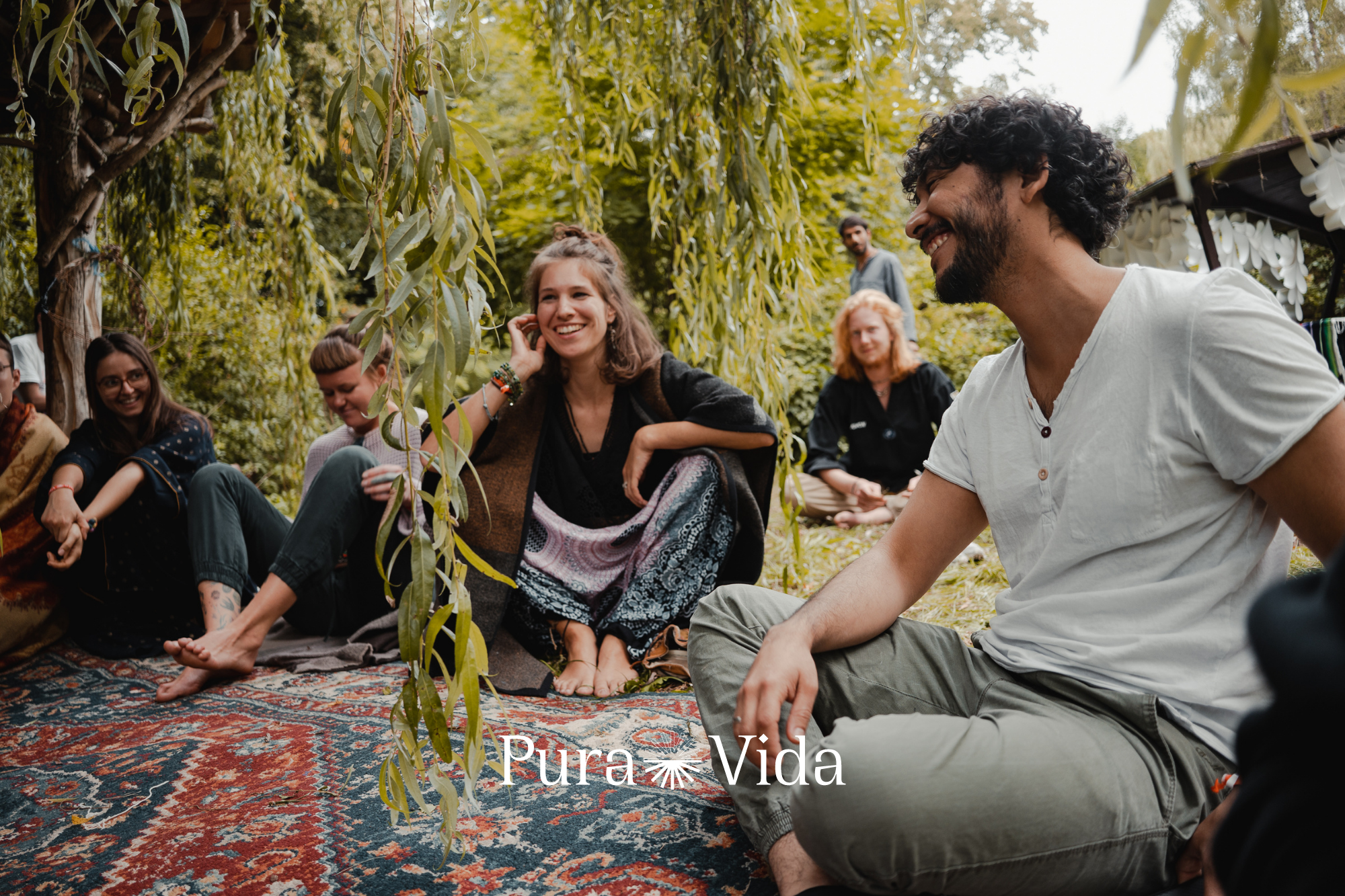 5. What has been the biggest lesson you've learned during your entrepreneurial and holistic well-being journey?
"Finding a balance between action and rest, productivity and regeneration. Knowing that we are part of the natural world and that we too go through cycles and seasons. Allowing the times where we are more extroverted, productive, and creative, and also allowing the times where we need more rest, reflection, and non-doing. For me, it's been important to tune into my inner compass on a regular basis through meditation and spending time in nature in order to reconnect again and again to my purpose and vision in life."

6. Can you tell us which courses you studied with Gaia Education? And how they impacted your outlook on life?
"I studied the Social and Ecological Dimension, and I did the Training of Trainers at Findhorn Foundation in Scotland. All of these have given me a wider perspective and scope on what is out there. The themes in the ecological dimension were very new to me, and they have provided me with a lot of new knowledge, insight, and inspiration. Understanding ecological tools and learning about all these amazing projects that are happening in the world has created a feeling of great optimism and hope."

7. For those who aren't aware, why does holistically creating a deeper connection with ourselves directly impact how we connect with our planet?
"I have always been curious about the inner space from which we are trying to connect. For me, really connecting with the planet involves the realisation that nature is not an "other" and that we are a part of her. This feeling of oneness and inter-being must be experienced directly in order for us to find the truth in it. In my view, it cannot be perceived on an intellectual level alone. Nature connection does not just take place in the mind, but also in our bodies, hearts, and spirit. It involves a certain degree of presence and being in the moment.
Mindbody practices, such as mindfulness meditation, mindful walking, Earthing, or Qi Gong, can help us to become more embodied, and cultivate a quality of presence and stillness of mind. Presence allows us to build more intimate relationships to ourselves and the world around us, it enables us to deeply listen."

8. Why do you feel there is such a disconnect in modern society? What top 3 things can we all do today to better connect with ourselves, others, and in turn, our planet?
"I believe that a lot has to do with the development of a mechanistic worldview and the so-called Cartesian split, the separation of spirit and matter, in the Age of Enlightenment.
Knowledge of an inter-connected universe has been retained in many ancient wisdom traditions, and today's scientific research in the fields of Quantum Physics, String Theory, holistic health, ecology, and forest science, now also shows that our world is interrelated and connected on so many levels. We are intricately woven into the whole ecology and web of life.
Simple mindfulness practices, such as a 10-minute seated meditation, are tools to cultivate presence and connection. I can recommend especially the teachings and meditations by Zen monk Thich Nhat Hanh.
I'd also suggest spending time in nature and taking your shoes off. Actively listen to the sounds around you, look closely at all the colours, textures and shapes, feel the ground under your feet, touch the earth with your body.
Lastly, begin paying attention to your personal consumption patterns and the quality and origin of the products you buy. Where does your food come from and how was it produced? Does the food you buy support organic and local farming? Does the product you buy contain palm oil or hidden artificial additives? What about the packaging? Is there a way to cut out plastics? What about your clothes?"

9. Any exciting projects lined up for you in 2022?
"Yes! We are hosting our second Pura Vida Festival in June 2022, in a nature reserve outside Berlin. If you're around, please join us!
Being an entrepreneur and medical anthropologist (MA), I work with a variety of clients, creating holistic experiences and implementing holistic health programs in organisations, hotels, and retreat spaces. For the Edith-Haberland-Stiftung in Munich, I have curated a conference on sustainability with German forester Peter Wohlleben and Antarctic explorer Sir Robert Swan. Another project I will be working on is a holistic health program for the employees of Scorpios Beachclub and Noema in Mykonos, Greece."

10. What advice would you give to anyone considering studying with Gaia Education?
"It's a really great opportunity to engage with a like-minded community and to get to know lots of practical tools for designing a sustainable and regenerative world!"

All images from the Pura Vida Festival were taken by Max Knoop, Alexis Papageorgiou, & Sarah Sakotic-Sondermann 
If you've been inspired by Felicitas's story and would like to find out more about studying with us, then check out our list of courses here.

If you have any questions, or you yourself would like to be featured in our Blog. Feel free to email us at info@gaiaeducation.org and one of our team will be in touch!