Size Doesn't Matter - Diversity Matters
Biodiversity is essential for the processes that support all life on Earth. Without a wide range of animals, plants and microorganisms, we cannot have the healthy ecosystems that we rely on to provide us with food, water and air. 

As cities grow, how can we ensure biodiversity doesn't suffer? 

Last year Gaia Education sat down with permaculture co-founder David Holmgren, where he discussed that over half of our global population (55%) now lived in urban areas. This number is expected to increase to 68% by 2050, a 2018 study by the United Nations found. With urban living on the increase, the ability to have lots of land at our disposal seems a luxury more than a reality for most.

Luckily permaculture and ecosystem restoration practices can be developed in small urban settings because when it comes to biodiversity, size doesn't matter! Whether you have a small garden, windowsill, balcony, shared courtyard or plant pots at the front door, you can get involved in enhancing cities biodiversity! What matters is the conscious use of plants, understanding which plants to use, and which ones work best together - a permaculture concept called 'companion planting'.  That determines the success of your mini nature haven. 

Meet our alumni student Charlotte Hereen, who shows us how it's done! As an avid activist for climate justice, Charlotte studied our Ecosystem restoration Design course and feels inspired to remind us all of our interconnectedness with nature. Especially those who live in small urban spaces. Her time studying enabled her to channel a vague dream she already had, sparking her creativity and ingenuity, resulting in the creation of her own project - Biodiverse Balconies!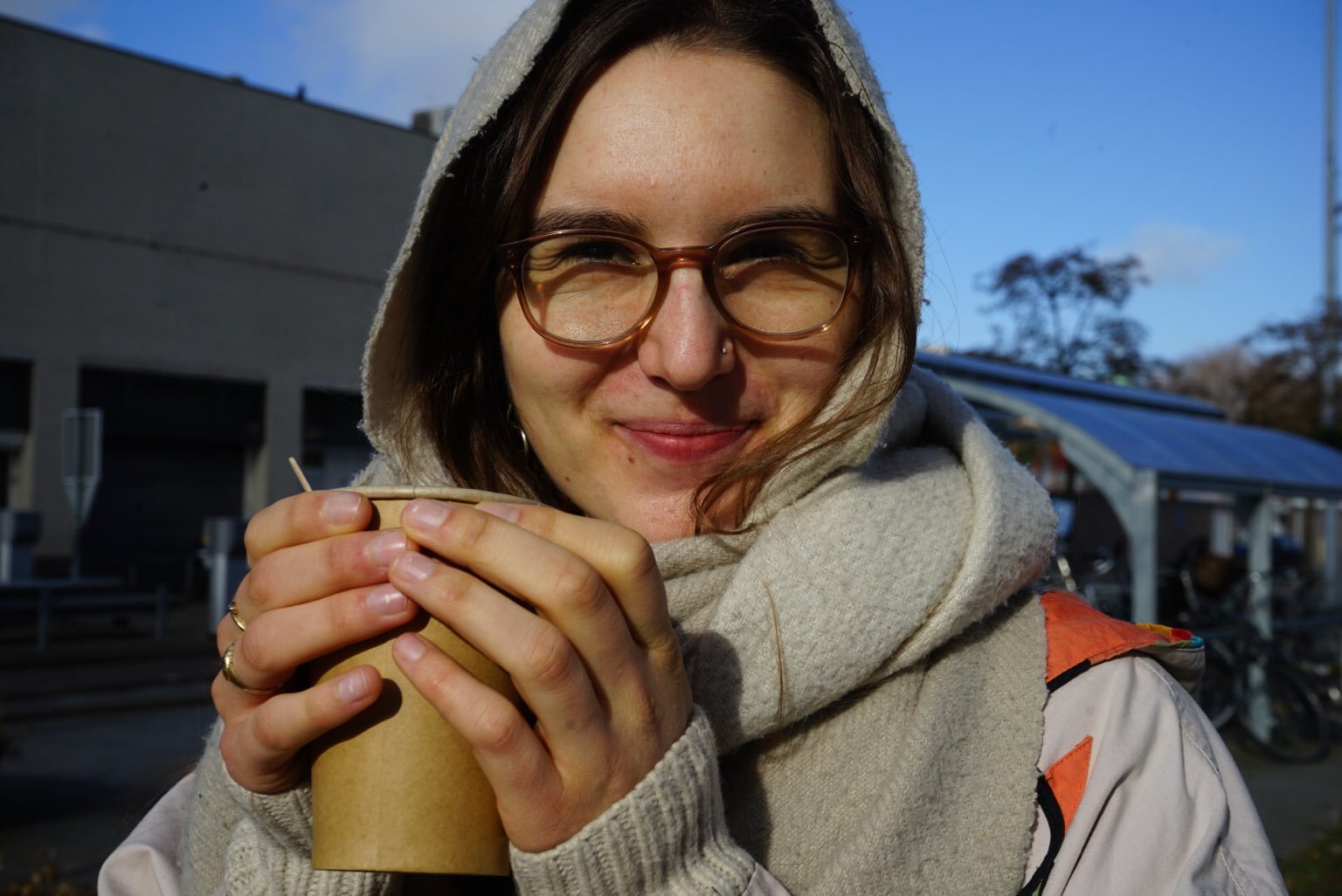 (Image of Charlotte Hereen.)
 
How's 2022 treating you, Charlotte?
"2022 is treating me well. I recently started working part-time as a therapist which allows me enough economic safety and freedom to explore and share my passions: ecosystem restoration, sustainability and ecology. It's another step on my way to my goal of building knowledge & community around those topics and hopefully being able to support myself with these future passions."

Why did you decide to study with Gaia Education?
"I have been an activist for nearly half of my life, mostly advocating for climate justice but also volunteering for other projects, i.e. supporting refugees in the Netherlands. I started to get more and more tired of activism and its culture for various reasons. I just wanted to do something hands-on and see plants and communities actually thrive and grow and somehow I found the ecosystem restoration design course- exactly what I was looking for!
I especially liked the guided and open learning process. That there were some requirements and tasks that you had to finish each week, combined with enough freedom and information to make the learning process your own."

What inspired you to start your Biodiverse Balconies project? And what aspects of the Gaia Education teachings have you interlinked within the project?
"I was looking for a niche that is underdeveloped in terms of ecological restoration as well as easily accessible for everybody. Most bigger ecosystem restoration projects require intricate planning and/or larger financial investments/funding and are not accessible to everybody (i.e. due to individual constraints in time, lack of economic resources, physical limitations, etc.).
Making your window box or balcony biodiverse is something anybody could start tomorrow in one way or the other. The ecosystem restoration design course gave me the confidence to start a project independently. It also gave me tools to materialise vague ideas and dreams as well as giving me a deeper understanding of how different ecosystems work."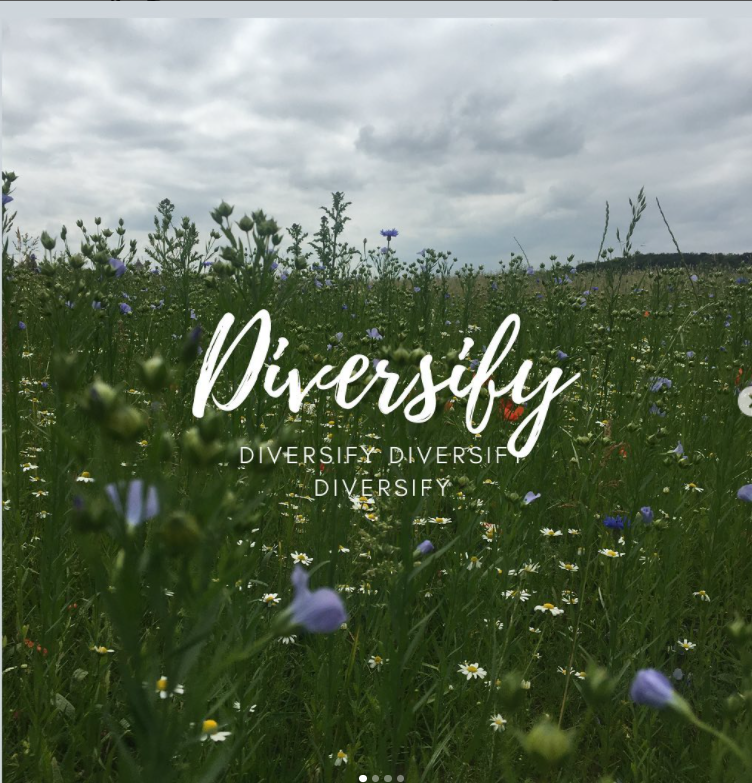 (Image from Biodiverse Balconies.)

You have integrated Permaculture principles into your work - What excites you about Permaculture?
"I love permaculture because of its holistic approach. Of course, you can create a lush and beautiful balcony only for yourself to enjoy or to have a good yield of fruit and veggies without permaculture. But I want to stress our interconnectedness with each other and with nature which is especially important in urban spaces."

We love that you're creating biodiversity within cities. With most of the population projected to live in cities, your work is vital at interweaving nature into these urban landscapes. How essential is urban nature?
"Restoring urban nature is vital. Just think about how cities would look like if every balcony, windowsill and roof were green. It would be a huge impact in counteracting the heat island effect, isolating houses and supporting biodiversity. It would also be an opportunity for people to connect to nature differently and support food safety with individuals and communities (vertically) growing their own food."

What are your top 5 go-to plants for balcony biodiversity?
"That would obviously depend on the climate zone and native plants that are available. It also depends on personal preferences: Do you want to grow food, flowers, herbs,
everything?
I personally love plants that have it all: Dill (Summer), Savoury, Chamomile, Lavender, Sunflowers … little fruit trees and bushes are always great, too. Passionflower (Passiflora) is a lovely vine and Orpine (Sedum Telephium) is a wonderful perennial succulent."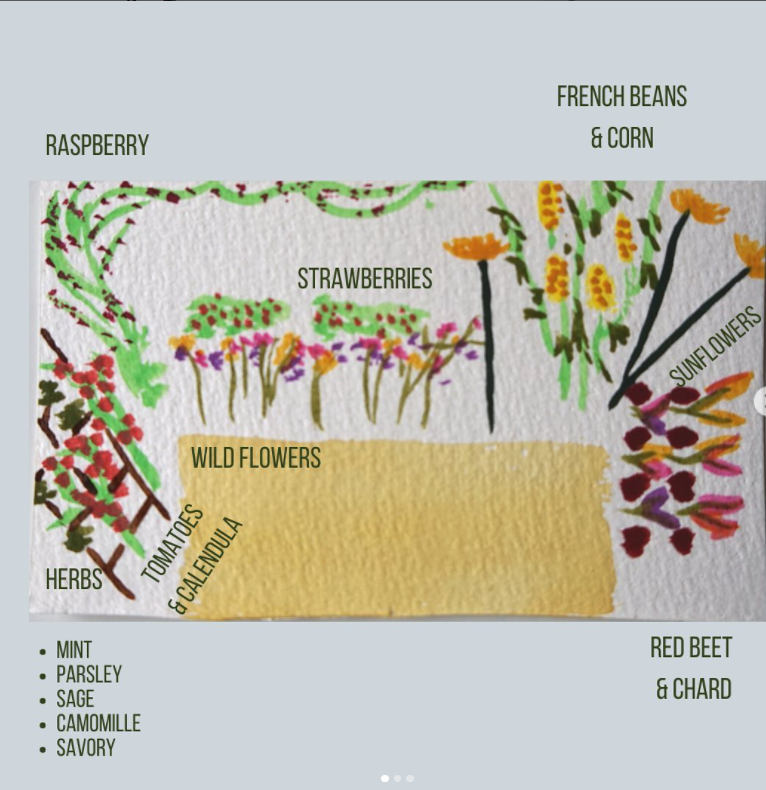 (Image from Biodiverse Balconies.)

Top 5 tips for someone wanting to restore their balcony?
"1. Start small and fun. Don't make it a daunting task but start with a small planter or a combination of (preferably native) plants that you enjoy and grow from there. Or if you really want a specific (beneficial) insect, try to find out what it would need to survive and reproduce (nectar, host plant, how & where does it overwinter & live) and plant/design accordingly.

2. Observe before you plant in terms of sun & wind exposure on your balcony and, of course, general climate zone.

3. Findings from your local thrift store combined with some ground cover cloth makes great & cheap planters!

4. Connect with your local community & people who have plant knowledge that you don't have (yet).

5. Enjoy the process!"

What advice would you give to anyone considering studying with Gaia Education?
"Be conscious and intentional on your goal and what you want to learn from the course. The learning process can be a little different & less guided than what most of us might be used to. There is a lot of information that might be overwhelming. If you keep that in mind, you will be able to get the most out of your course!"
We'll catch up with Charlotte in the summer to see how the balcony has bloomed. If you've been inspired by Charlotte's story and would like to find out more about studying with us, then check out our list of courses here.
Fancy listening to our masterclass with David Holmgren? Or want to sign up for future masterclasses? Make sure to sign up here!

If you have any questions or if you yourself would like to be featured in our Blog. Feel free to email us at info@gaiaeducation.org , and one of our team will be in touch!